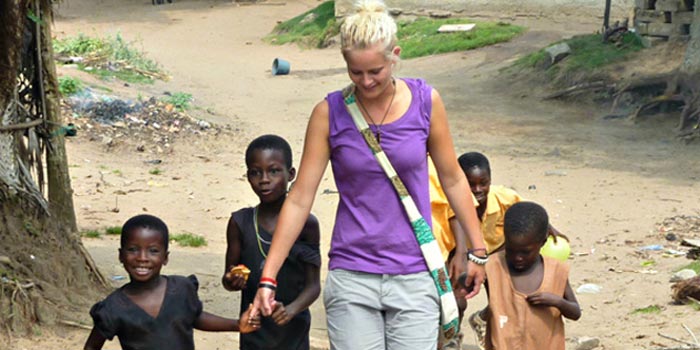 The professionals at travel accommodation company Easy Villas tell us that for those who like to put something back into a community or just help others less fortunate, volunteering may be the answer to what to do on your holiday travels.  There are many different ways you can volunteer and many different countries where people can go to offer their services. Of course, you don't just turn up somewhere and ask if you can volunteer. There has to be some sort of arrangement and structure.
There are many opportunities for voluntary work and you can find a lot of them on the Internet or by contacting charitable organisations.  Here are just some of the opportunities. Choose one that interests you, whether it is to do with sports, animals or conservation.
There are also opportunities for families to have a volunteering holiday and this can be a great way to teach your children about other cultures. Having children along on the trip is a good way to get the children to open up to you quickly, as children often make friends in such situations very easily.
You can be placed in a school in India to assist with coaching sports or even just to help the children practice their English speaking skills, since many schools now teach English. Project coordinators ensure you can make the best use of your skills and that the children you work with a the right age for your experience.